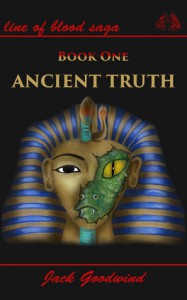 I bought the book out of clear curiosity and I ended up falling in love with the characters and the detail chronicles that provided a wonderful mixture of ancient times on this planet and modern human narratives. This is a well thought out book that it is a must read for those who wish to become aware of fascinating and expanded perspectives on a compelling subject.
The author has done an amazing job in providing the reader with the wonder of our truth origins. It was a bit socking and thought provoking in the matter of actual "African Scorpion men", "Knights Templars", Warriors of Allah", and "Buddhist Fighting Monks", that always found the truth and always chosen to fight the evil. It made me acknowledge that fact that there were others before us that prepared the ground for us all. The turns and twists of the story left me hungry for more.
I found it difficult to put the book down as I was glued to the pages from cover to cover. Brian was one of my most favorite characters and I was sure there was something special about him but the outcome was amazing. I don't want to give away such and important item of the story but it left me breathless. I now know that I must follow Jack Goodwind's fascinating saga.
The unsettling feeling of mystery and the awareness of the facts blend a fascinating cocktail of an enthralling plot.
The author Jack Goodwind has skillfully interlaced scenarios from the present time and the ancient world and I am a fan. If you are looking for a book that is filled with chronicles and overwhelming conclusions, this is the book for you.
I would recommend this book to anyone who loves true mysteries, sci-fi, fantasy, and who loves to dive wholeheartedly into unknown worlds of Guardian Angels, Fallen Angels, Demons, Vampires and monsters.